Advanced C-Suite Services

Configured & Managed Services
We use configurable hardware and software to take the worry out of your technology.

Unified Communications
We help your company step into the modern age of telecommunications.

Cloud & Colocation Services
We can remove the physical limitations of your technology by utilizing the Cloud.

Procurement Services
We can alleviate the pain and troubles of your international procurement processes.

Digital Transformation Services
Whether it's optimizing your webpage or your search engine hit rates, we can improve the subtle details of your digital position.

Advanced C-Suite Services
Ashunya offers you advanced software development experts who use SAP, Oracle, and Fullstack development that often give giants in your markets the edge.
The best technology at your fingertips
Don't let the best software that can help your business thrive go to waste. Check out our various SAP, Oracle, and Fullstack software offerings that can take your business to the heights you want to reach.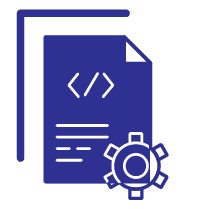 SAP Consulting Services
Companies that want to grow are facing constant challenges in a fluctuating market, operational disruptions, and trying to meet their aggressive targets. No matter the industry, our SAP software experts can analyze your business and implement a SAP template that takes your business to the next level in terms of performance.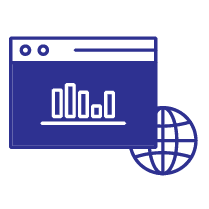 Oracle APEX
Oracle APEX application development is a top-tier software support option that your business cannot miss out on. From defining new data structures to visualizing data and functionality to users, our experts and your team can develop applications with low code and agile development benefits. We can then further enhance this software with Oracle REST Data Services that function off of any external data source and keeps your business growing.
Oracle's e-Business Suite (EBS)
Oracle's e-Business Suite (EBS) is a comprehensive suite of integrated global business software that is at your fingertips. We combine our industry and technology expertise to help implement this software suite which can impact your ROI and optimize your business operations. The EBS can focus on implementation, integration, and customization and can be used to upgrade your business or maintain the multiple facets of your business, such as finance, supply chain, data, and so much more.
Full-stack Development
Ashunya developers are experts in both front-end and back-end web and app development for every industry, allowing you to have a single source of developers to fulfill your dreams. Our full-stack developers break down the development process to help understand your pain points. They then utilize development languages like Java, C++, Python, and even newer ones like NodeJS and React, to deliver a final software application that your company can immediately benefit from.
Do You Have Any Projects?
Don't be the limiting factor of of your own business
Let ashunya's suite of premium software services take your business to the level of success you have always dreamed of. Whether it's using SAP, Oracle, or Fullstack software development, you can start a project with Ashunya today and know you are getting the best quality for your business.
Creative Approach
Typesetting industry
Creative Approach
Typesetting industry
Creative Approach
Typesetting industry